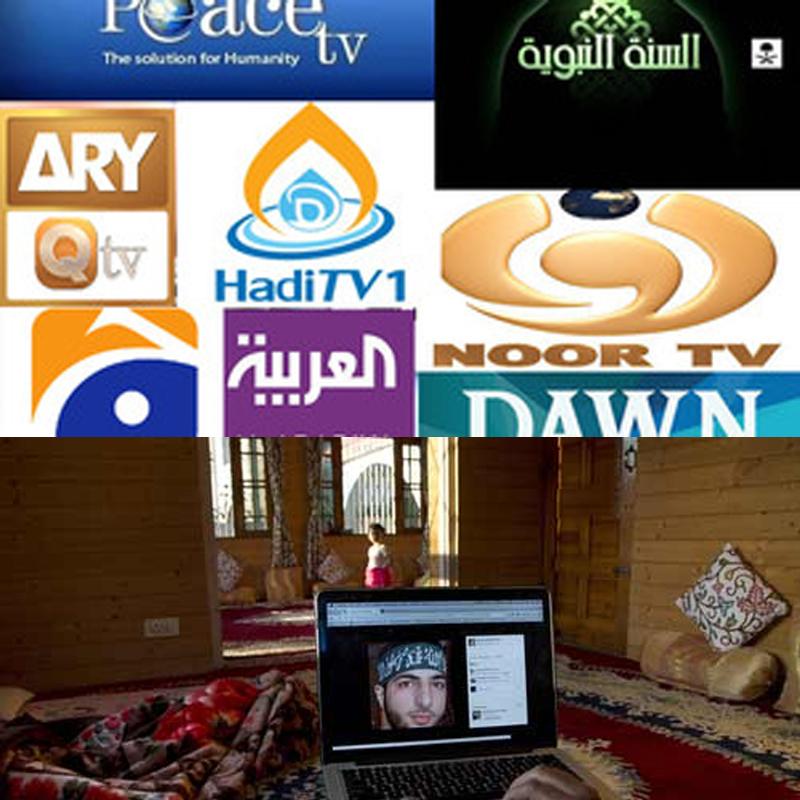 The Union Government's directive to the state to halt the transmission of 34 TV channels from Muslim countries including Pakistan, Iran and Saudi Arabia in Kashmir Valley has put the cable operators here in a 'catch 22 situation' as according to the operators they can neither defy the ban order nor can they afford to stop providing these channels which are highly popular among people in the Kashmir Valley.
Taking to Kashmir Observer, members of the Cable Operators Association said they have decided to defy the order as their business depends mostly on these channels.
When asked about the consequences they will face in case of defiance, they said let authorities seize their equipment and close down their business but they will not stop providing these channels on their own as it will in any case hit their business.
Most of these channels beam programmes about religion, sports and lifestyle and none incites violence," said Mohammad Amjad President Kashmir Cable Operators Association, adding these channels are very popular among people here.
"We had a meeting with Deputy Commissioner, Srinagar and we categorically told him that we can't stop broadcasting these channels as it will hit our business badly as people will have no purpose in subscribing to our service then.
Why will one subscribe to our service if we don't give better options than DTH like Dish TV or Tata Sky? we told him.
DC warned us that the authorities will go for seizure and we told him that we are ready for that," said Khateeb Hussain member of the Association.
The operators are of the view that they will face backlash from public if they block these channels.
"Its common sense we will be labelled as government agents as people will not receive such channels on DTH service allowed in India. Most of them will install their own dish antennas and continue to get these channels. Only result will be loss of livelihood for around two thousand people associated with the cable operations here", they said.
"I don't find any logic behind banning these channels. What has entertainment and sports channels to do with radicalisation and inciting violence, said another member of the association.
Channels like ARY Musik broadcasts Sufi Music, ARY Zauq or Ham Masala are cooking channels from Pakistan while Saudi 1 telecasts live feed from Haram Sharif in Makkah 24x7 as does Karbala TV from holy shrine of Imam Hussain in Karbala, said Javed Ahmad Mir, a TV buff.
As already reported the directive to block channels have come from Central government as these channels have no beaming rights by the Ministry of Information and Broadcasting, Government of India.
An order issued by Principal Secretary, Home Department, R K Goyal, to all the deputy magistrates (deputy commissioners) of the state said."It needs being noted that transmission of non-permitted TV channels apart from attracting the violation (of the law), has the potential to encourage or incite violence and create law and order disturbances in the Kashmir Valley."
The channels on the list mostly belong to Pakistan and Persian Gulf, and they also include Zakir Naik's Peace TV which has already been banned in India.

Click here to read the full story.