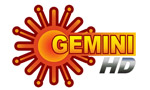 The iconic show that gave the commoner hopes to dream big is coming soon on Gemini TV, the Telugu entertainment channel of the Sun TV Network. Evaru Meelo Koteeswarulu, the official Telugu version of Who wants to be a Millionaire telecasted in over 120 countries, makes its way into Telugu homes with a bang that not only promises electrifying entertainment but huge prize money to be won.
The host of Evaru Meelo Koteeswarulu, NTR is a symbol of perseverance, hard work and passion to succeed. He is someone who has a perfect blend of mass and class and is acclaimed as the most versatile Tollywood actor by Telugu audiences. A crowd puller, NTR surely knows how to charm and woo his fans effortlessly. He is charismatic, accessible and understands the plight of the commoner. As an aspirational person himself, he is the perfect host to relate to someone with dreams and a will to make them come true.
Step 1 –
The registration process for Evaru Meelo Koteeswarulu is set to begin soon and viewers can get a chance to participate in the show by watching Gemini TV and answering the questions asked via SMS or can also register by downloading SUN NXT App, the OTT platform of the Sun TV Network.

Click here to read the full story.