IBC Tamil TV, which was launched in UK in 2015, and is telecasting from its studio in London, has expanded its service to the "capital" of the homeland of Eelam Tamils, Jaffna. Already some programmes were produced by IBC Tamil in Sri Lanka since the launch in 2015 - for example Vanakkam Thainadu and the serial, Marma Kulal.
Even if IBC has an office in Colombo and a production team in Jaffna, it was missing a headquater for all its activities to produce high quality programmes from Sri Lanka to diaspora Tamils. That wish came true with the opening of IBC Tamil Jaffna studio in January 2018. At the opening ceremony the owner of IBC Tamil, Kandiah Baskaran, told the guests that soon IBC Tamil TV would be available in Jaffna too. Yesterday IBC Tamil TV was launched in Sri Lanka through TV Lanka Digital TV package on DVB-T.
The IBC Tamil division in Jaffna, is currently telecasting news at 13.00 and 17.00 CET on weekdays and the news on 21.00 on Weekends on IBC Tamil TV - replacing the news broadcasts live from London. Today it has also broadcasted the daily "Vanakkam Tamil" morning show on IBC Tamil Radio live from Jaffna. Already some news broadcasts are done from Sri Lanka on IBC Tamil Radio.
The team in Sri Lanka is also preparing for the launch of IBC News channel from Sri Lanka in the near future.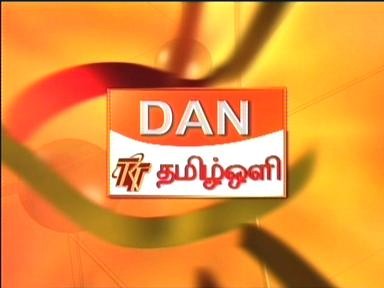 It is not first time in Eelam media history that a Tamil TV-channel by diaspora Tamils in Europe is launched in Sri Lanka. For example Dish Asia Network was launched in Europe with a package of channels (DAN (TRT) Tamil Oli, DAN Music, DAN Cinema etc.) by France based S.S.K. Kuganathan, who was running the first Tamil TV station in Europe from Paris, TRT Tamil Oli. After the channel was taken over by IBC management in 2000, he launched DAN. The DAN channels telecasted on satellite in Europe, and DAN TRT Tamil TV from Paris was later replaced by DAN Yarl Oli from Jaffna. But because they became a mouthpiece of Sri Lankan Government and anti-Eelam TV media, they lost the support among Tamils in Europe, and had to close down satellite transmission to Europe. DAN channels still exists in Sri Lanka and are also available in other parts of the world through some IPTV providers.

Compared to DAN TV channels, IBC Tamil is running some high quality channels in a professional way. Currently the network is running IBC Tamil TV, IBC Pagadi (Comedy), IBC Isai (Music), IBC Bakthi TV (Hindu devotional) and IBC Tamil Radio. In the near future it is going to launch IBC Malalai (Kids) and IBC News 24x7. All IBC channels are available for free on My IBC Tamil app and through IBCTAMIL.COM.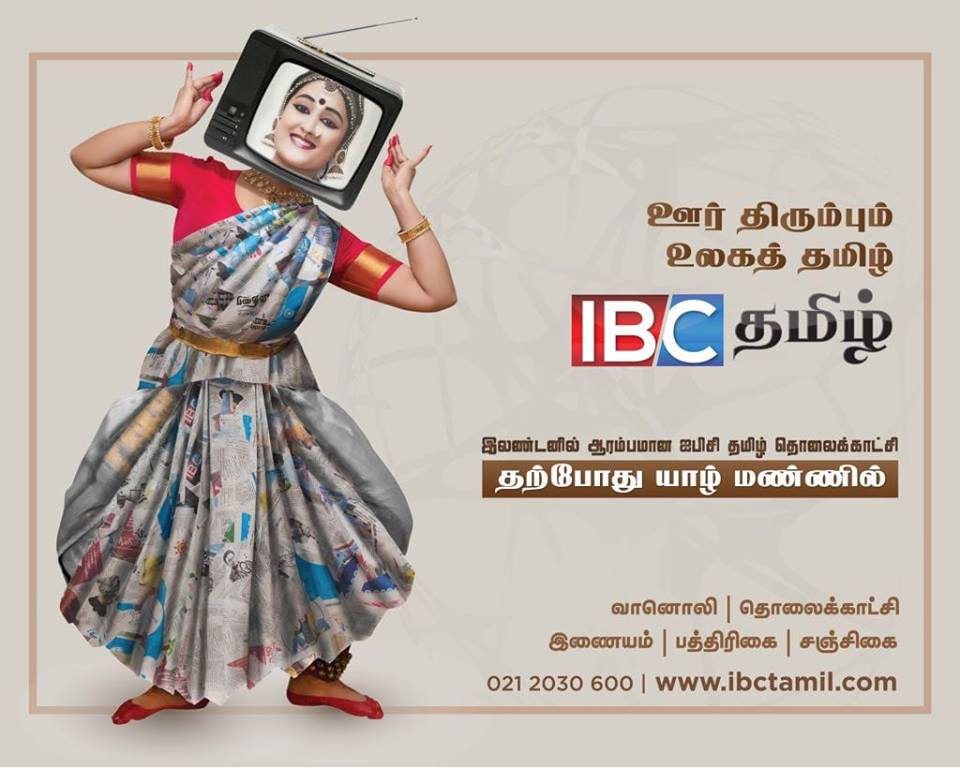 - MEDIA ASIA