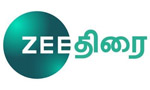 Zee has covered most of the regional space with its GEC and movie channels. With the launch of Zee Thirai it strengthened its footprint in the southern market. Unveiling the plans and programming strategies for the channel to have strong consumer pull in Tamil market, Zee Entertainment Enterprises Ltd. (ZEEL) South Cluster Head Siju Prabhakaran says, "Our commitment is to keep ourselves in-line with the demand for content driven or star driven movies in that market."
He further says, "The ability to differentiate viewers by offering brand propositions and our engagement with audiences, are what we believe will make us stand apart from other players and help us garner viewership share."
Zee Thirai has 400 plus library strength and it will aggressively acquire movies from time to time both star-driven and content-driven. The library would be shared between Zee Tamil and Zee Thirai but there will be big movies which might air on Zee Tamil first and then come to Zee Thirai or there could be certain movies which might premiere only on Zee Thirai.
"We believe in the regional market and specifically in southern market which is very strong. Otherwise we would not be investing in it. These are growing markets and there is tremendous scope for us to grow in this market too," says Prabhakaran.

Click here to read the full story.