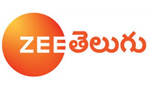 Zee Telugu continued to provide ardent viewers with non-stop entertainment in the comfort of their homes with a focus on adhering to the government guidelines to maintain safety during the Covid2019 pandemic, by providing fresh episodes of Queen. Maintaining precautionary measures successfully resulted in allowing channel shooting to resume by continuing to adopt necessary precautions. Zee Telugu is going to air the fresh episodes from 22 June 2020.
The Telangana government has granted permission of television serial to resume production even as the state firmly remains under lockdown with a list of do's and don'ts that need to be followed by crew members during the shoot.
Zee Telugu has collaborated with four most popular influencers in the Tollywood industry to reveal the comeback of the channel with fresh episodes of prime time shows. This includes promo videos with Renu Desai and Sunaina, and Mangli and Priyadarshi, elated on the return of Zee Telugu stars with inputs on the comeback of every show.
As the viewers of Prema Entha Madhuram will witness the joy in Anu learning more about Arya Vardhan, they will also receive the news of Arya Vardhan being in poor health. The audiences of No.1 Kodalu will go through the distress of watching the protagonist Saraswati, being aimed at with a gun. Renu Desai and Sunaina, and Mangli and Priyadarshi are here to help viewers gear up for the second half of the year with their favourite serials artists.

Click here to read the full article:
https://www.indiantelevision.com/television/tv-channels/regional/zee-telugu-to-air-fresh-episodes-of-serials-from-22-june-200622