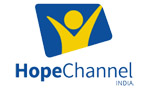 The ministry of information and broadcasting has directed all multiple system operators (MSOs) and local cable operators (LCOs) not to broadcast Hope TV, a Christian lifestyle channel for 30 days.
The decision was taken after the channel's distributor Noida Software Technology Part Limited (NSTPL) failed to deposit the annual permit fee for downlinking of the channel. The distributor also failed to submit any clarification to the ministry's show-cause notices on the use of an unauthorised logo.
"The broadcast of Hope TV, is prohibited for a period of 30 days from 9 June, 2021 (00:00 hours midnight) to 8 July, 2021 (00:00 hours midnight) under the extant policy guidelines for uplinking and downlinking of private TV satellite channels in India," the ministry said in an official communique to all MSOs and LCOs.
It has also directed the channel's distributor to remove the unauthorised logo and pay the outstanding fee of Rs 15 lakh.

Click here to read the full story.